---
Gov. Tony Evers Delivers First State of the State Address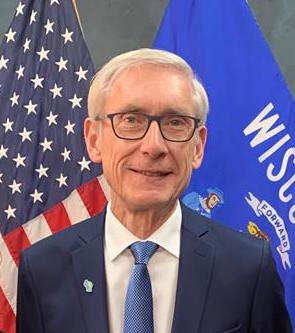 New Governor Tony Evers earlier this evening delivered his first State of the State Address before lawmakers and a packed audience who gathered in the Assembly chambers to hear Evers' remarks.
His speech called on Republicans and Democrats to work together in a bipartisan manner and included numerous themes Evers highlighted in his campaign, such as additional funding for K-12 schools, finding a solution to adequately fund road projects across the state, and accepting federal Medicaid expansion funding.
The Governor also reiterated his desire to drastically scale back the Manufacturing and Agriculture Tax credit to pay for a middle-class tax cut. Legislative Republicans support the tax cut, but would prefer to pay for it with the state's current revenue surplus. Other economic-development related comments in Evers' speech included:
Fixing our economy remains a priority. That's why just last week I directed the Wisconsin Economic Development Corporation to create an innovation and entrepreneurship committee focusing on supporting our small businesses, seeding capital funds, and technology development.
But there is more to an economy than counting job creation. And the state of our state is more than our unemployment rate.
We're also going to address Wisconsin's transportation funding crisis. In the coming days, we'll be announcing a task force of stakeholders to get to work on proposing a bipartisan policy solution to be included in The People's Budget. The task force will solicit feedback from key partners from all regions of the state, all sectors of the economy, and users of all different modes of transportation.
The following additional excerpts from Evers' speech were issued by his office prior to him delivering his remarks:
We are a state forged by the Wisconsin Idea–the notion that education informs our public policy and that knowledge should embrace the communities we're called to serve.
Connecting the dots means recognizing that what's best for our kids is best for our state. The investment we make in our kids today will yield dividends for generations. That's why our budget reaffirms our state's commitment to our kids by returning to two-thirds funding for schools across Wisconsin.
An economy that works for all of us, healthier communities, more money for our kids and our schools, better roads and infrastructure–that is what the people of Wisconsin expect from us, and that is what the people of Wisconsin deserve.
Given the challenges we face, I expect the Legislature will focus on these important priorities instead of being distracted by division and preventing us from working together to get things done.
That means I expect legislation arriving on my desk will be passed with broad support and in the spirit of bipartisanship. That means instead of taking up an entirely new budget of its own, I expect the Legislature to take up the budget I crafted by and with the people of our state.

To read Governor Evers' full speech, please CLICK HERE.
MEDIA COVERAGE: